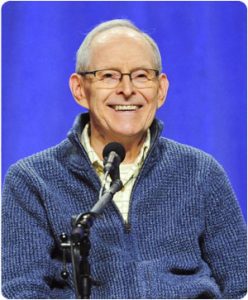 The Spiritual Exercises of ECK give you confidence in yourself. You learn that you are Soul, you are eternal.

Spiritual consciousness is learning how to live in this world no matter what comes.
—Sri Harold Klemp, the Mahanta,
the Living ECK Master
Event Program
Spiritual Keys for a Happier Life
Discover more about what you'll experience at this Soul adventure event, including inspiring talks and presentations, music performances, and more!
Registration is available below. Free for those new to Eckankar.
Download Event Program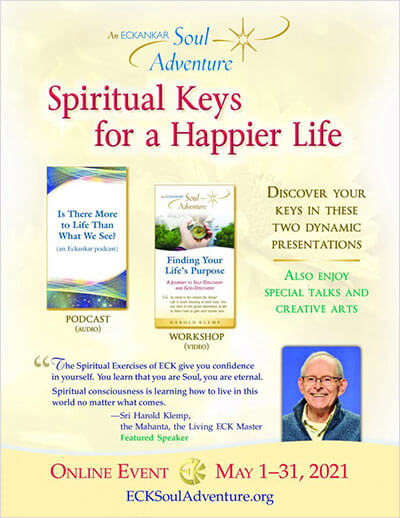 New to Eckankar?
Be Our Guest!

Eckankar welcomes people of all faiths and backgrounds to embark upon a virtual spiritual adventure both personal and profound.
Explore new opportunities to chart a course for your highest spiritual destiny.
Enjoy Free Registration As a Guest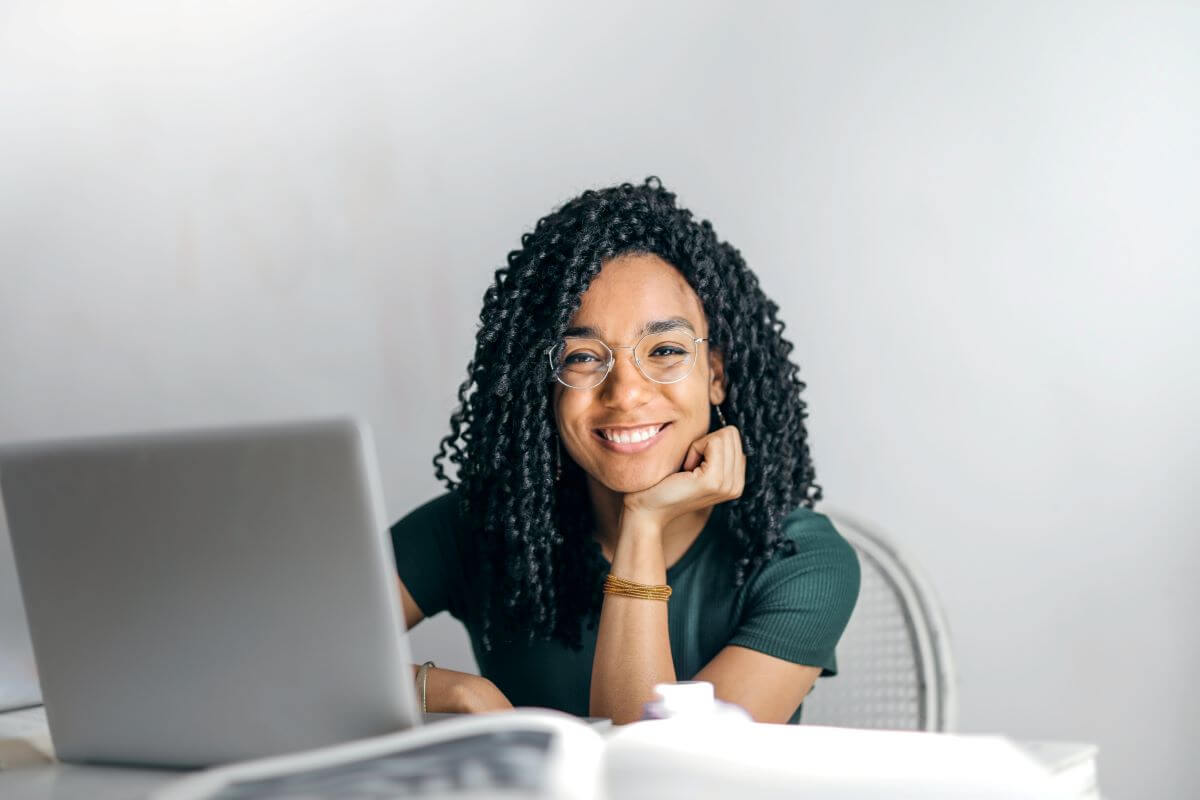 The whole online seminar was such a beautiful and intense experience! The vibrations and enormous amount of love were coming through all the talks and creative arts. Thank you so much for this very special and enriching experience.
Featured Workshop
Finding Your Life's Purpose

What is the secret to living a spiritually vibrant and meaningful life? Let your own unique talents and interests create a pathway of discovery that leads to your highest destiny as Soul! Become a creative expression of divine love, serving all life with gratitude and joy.
Explore the Workshop Topic Today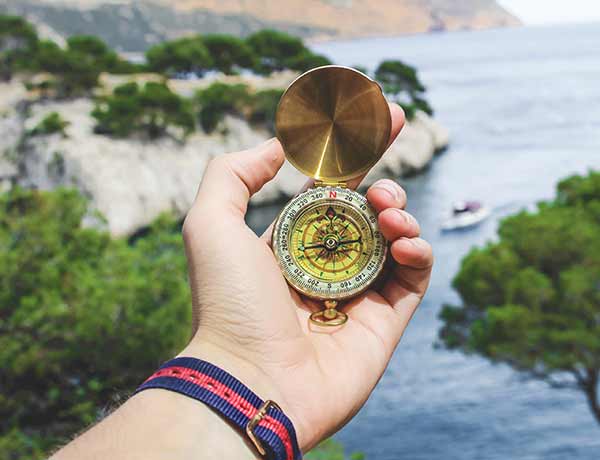 I loved the talks, the creative arts and especially the workshop! This is all so lovely to say the least, and worth every moment. Thank you!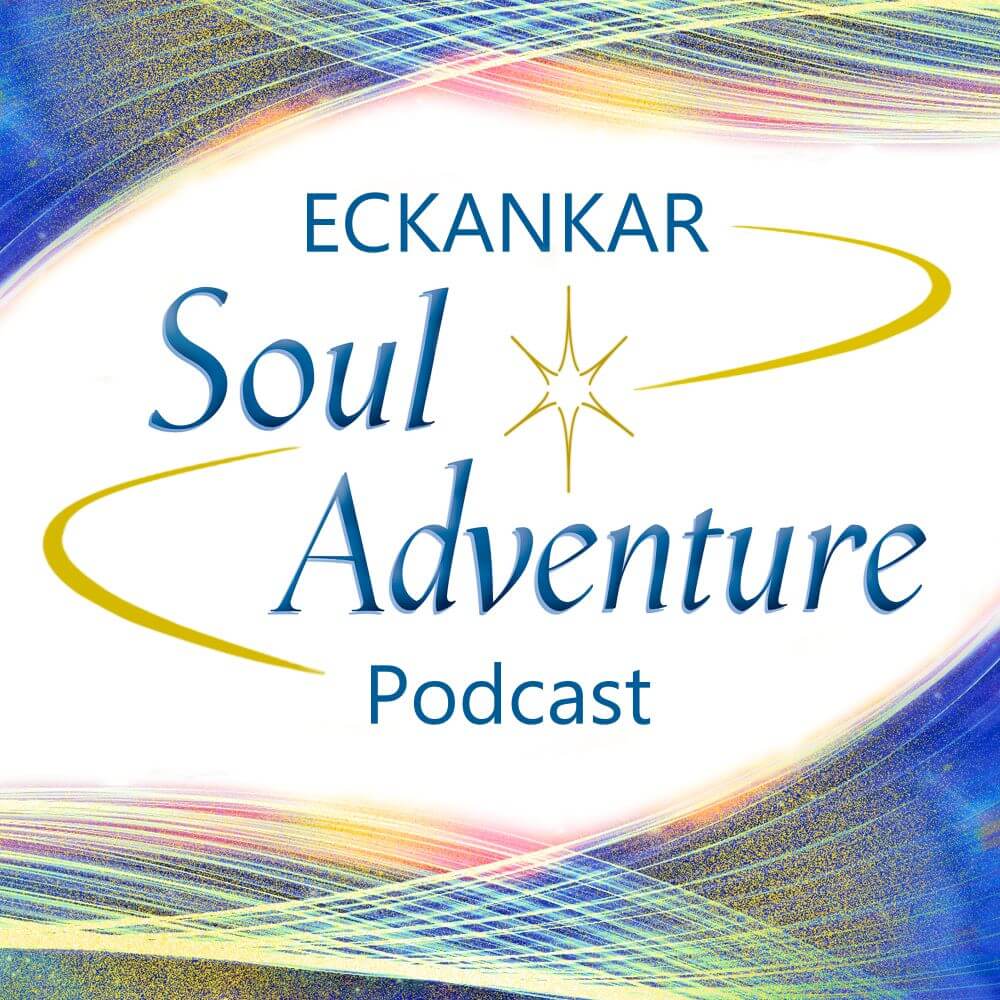 PODCAST
Is There More to Life Than What We See?

This new offering, the first of the Eckankar Soul Adventure podcast series, invites you to explore the seeds of your spiritual destiny. Each segment offers keys to finding your own answers and raising your spiritual IQ!
The thing that sticks out most for me is the ability to create my own seminar experience. I could attend an event anytime I wanted, as many times as I wanted.
Featuring
Sri Harold Klemp

The highlight of the seminar is the opportunity to hear Sri Harold, the Mahanta, the Living ECK Master, speak to the world. His stories and wisdom open the heart to a higher love and show you practical ways to live the spiritual life to its fullest potential.
I listened to Sri Harold's talk about ten times. I got something new out of it each time. . . . Being of service and being resilient stood out for me.

Quebec, Canada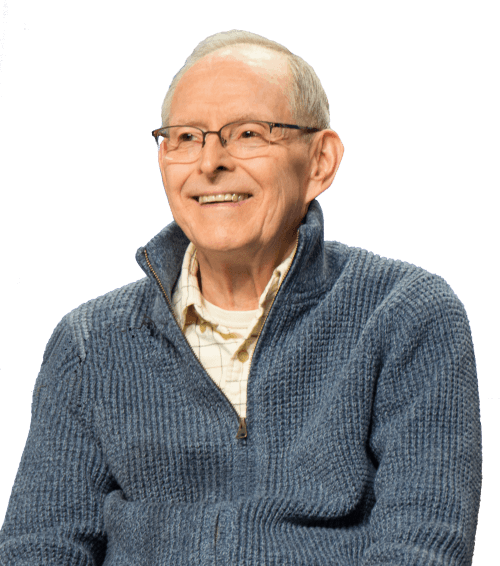 The highlight of my experience was Sri Harold's talk, which I have listened to over and over again. So grateful.
Event Registration
Spiritual Keys to a Happier Life

Get ready to embark upon an adventure both personal and profound.
Register Today