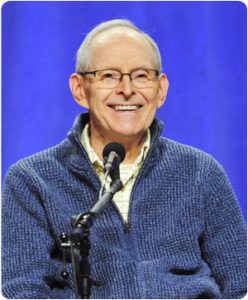 The most important point of all is that you are Soul.
Know that you are a spark of God and can exist fully only within the realization of that profound truth.
As such, you are a light and inspiration to others.
—Sri Harold Klemp, the Mᴀʜᴀɴᴛᴀ,
the Living ECK Master
Event Highlights
Become a Light to the World
Discover more about what you'll experience at this Soul Adventure Seminar, including inspiring talks and presentations, music performances, and more!
Signup is available below. Free for those new to Eckankar.
Download Event Brochure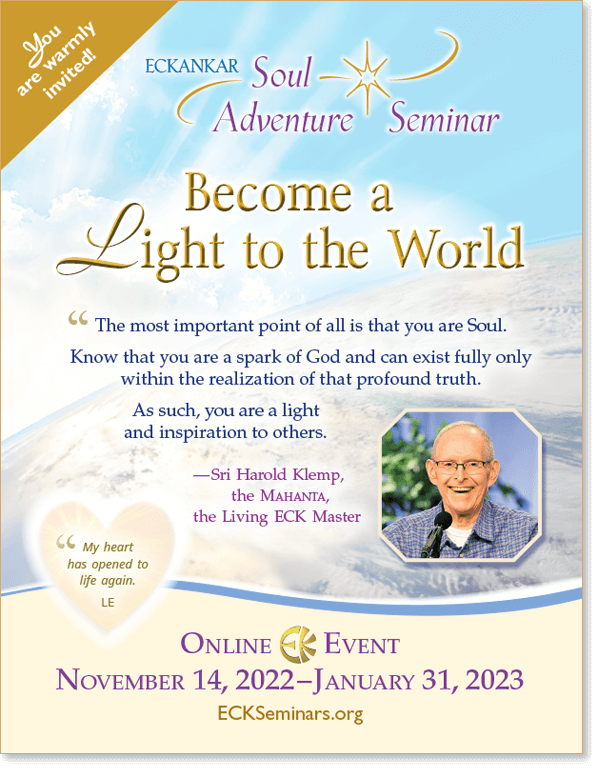 New to Eckankar?
Be Our Guest!

Eckankar welcomes people of all faiths and backgrounds to embark upon a virtual spiritual adventure both personal and profound.
Explore new opportunities to chart a course for your highest spiritual destiny.
Enjoy Free Registration As a Guest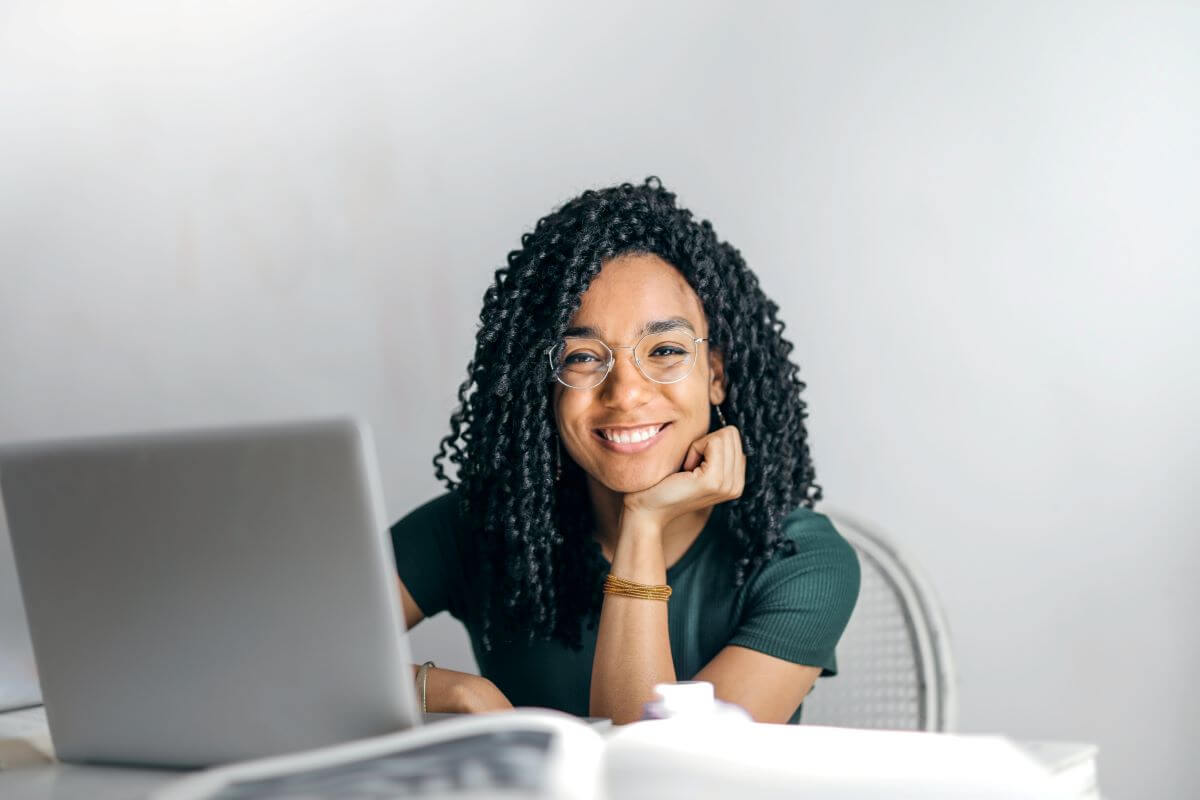 The highlight of my experience was Sri Harold's talk, which I have listened to over and over again. So grateful.
Event Signup
Become a Light to the World
Get ready to embark upon an online adventure of higher awareness.
Register Today