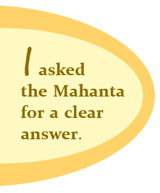 I knew that my ECK Rite of Passage would be important and spiritually significant for me. I wanted to be well prepared for it and do it at the right time. So I asked the Mahanta for guidance, hoping he would give me a clear answer.
Before I went to bed, I asked the Mahanta to show me four white doves in my dreams. This would confirm that the time was right for me to have this ceremony. Then I thought, Three doves would be better. I changed my request to the Dream Master to three doves. Then I drifted off to sleep.
Sure enough, in my dreams that night I found myself in a prairie with tall golden grass, and out of the grass flew four white doves. Suddenly one of the doves disappeared—leaving three white doves, exactly what I had asked for!
I had attended an ECK Rite of Passage preparation class a couple years earlier, which gave me a feel for the spiritual meaning of the celebration. I now began my final planning.
I worked with the Mahanta (and the ECK cleric and my parents) to identify and clarify my spiritual purpose for having the ceremony.
I took a look at the spiritual benefits for me and others in doing it. I made a list of the benefits, and it was reassuring to see all the good things that were going to come out of this. The final step was to create an action plan for myself on how to bring it all together.
With all preparations made, the day arrived. I would have my ceremony on one of the trails at the Temple of ECK on my sixteenth birthday, surrounded by my family, close friends, and spiritual community.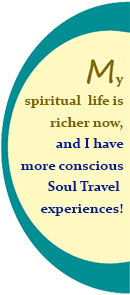 I saw how the ECK showed all in attendance that the ECK youth have a community—youth who know they are Soul, spiritual beings that live a high spiritual life guided by the Mahanta, the Living ECK Master.
I find that my spiritual life is richer now, and I even have more conscious Soul Travel experiences that help me be more proficient in my everyday life.
If you are wondering if the ECK Rite of Passage is right for you, just ask the Mahanta. He'll help you know when you are ready for it. Then do it.