Chanhassen, Minnesota
Eckankar Spiritual Campus

Welcome to Eᴄᴋᴀɴᴋᴀʀ's worldwide home in Chanhassen, Minnesota. Set on 174 acres, the Eᴄᴋᴀɴᴋᴀʀ Spiritual Campus is open to people of all faiths and backgrounds as a place of wisdom and contemplation. You're welcome to join in uplifting events, take a tour, or wander the sacred contemplation trails.
You're welcome to attend
A Community spiritual event

Give yourself the gift of a new experience of divine love and self-discovery!
Eᴄᴋᴀɴᴋᴀʀ services and events are open to the public. The Temple is a friendly and relaxed place for all who love God.
We respect all faiths, so come as you are!
TEMPLE HOURS
Monday, Wednesday, Friday:
5:00–9:00 p.m.
First Sunday: 10:00 a.m.–4:00 p.m.
Other Sundays: noon–4:00 p.m.
Check Out Our Calendar of Events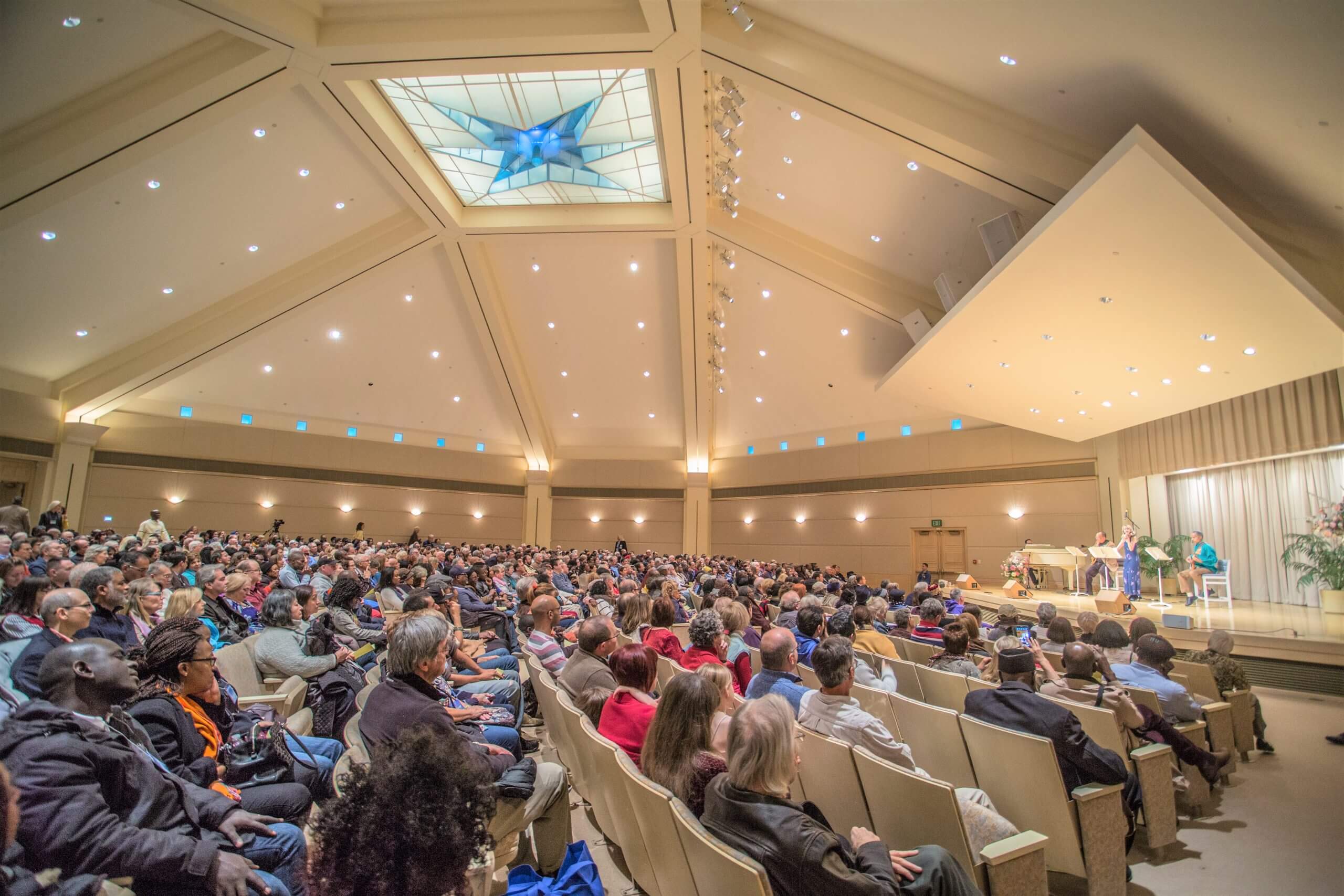 The Temple of ECK is a place where I can recharge my spiritual battery. A place where I can have a special communion with Divine Spirit. A place of solitude and peace.
Have questions? Or just a little curious?
Take a Temple Tour
Thousands of people visit the Temple each year. Tours are a great way to learn about Eᴄᴋᴀɴᴋᴀʀ and have your questions answered.
If you'd like to arrange a special tour for a school, church, or community group, please call (952) 380-2200.
Thank you so much for taking the time to give us a tour. What a beautiful building! Your knowledge and willingness to share was wonderful.

Wendy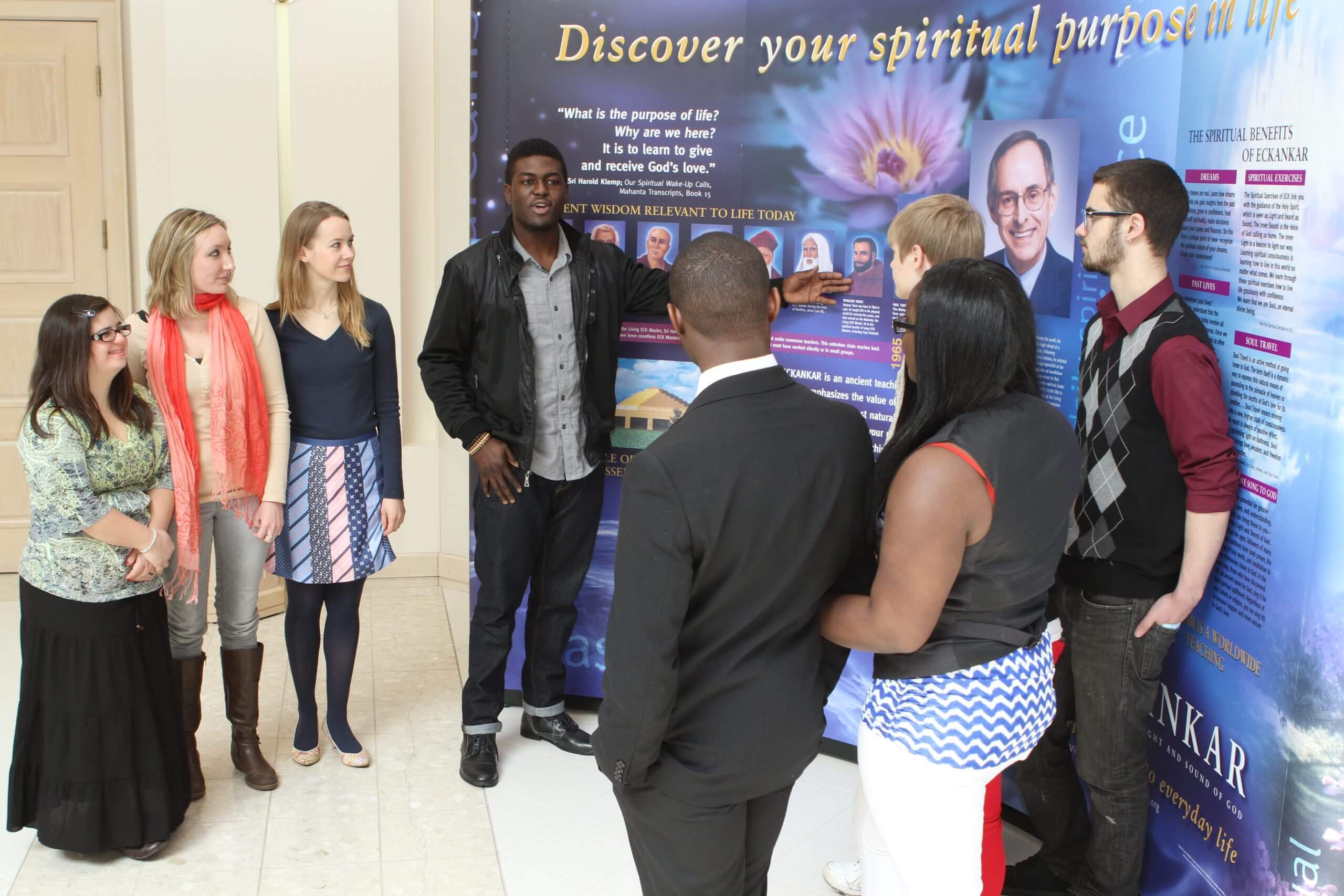 Enjoy Beautiful
Contemplation Trails
Enjoy the quietude, peace, and beauty! Over two miles of trails offer a chance to restore the natural rhythm of Divine Spirit in your heart.
Along the trails you'll find signposts with uplifting spiritual quotes and benches where you can sit and take in the natural surroundings, including neighboring Lake Ann.
Visitors often see deer, birds, and other wildlife in the gardens and award-winning woodlands and prairie.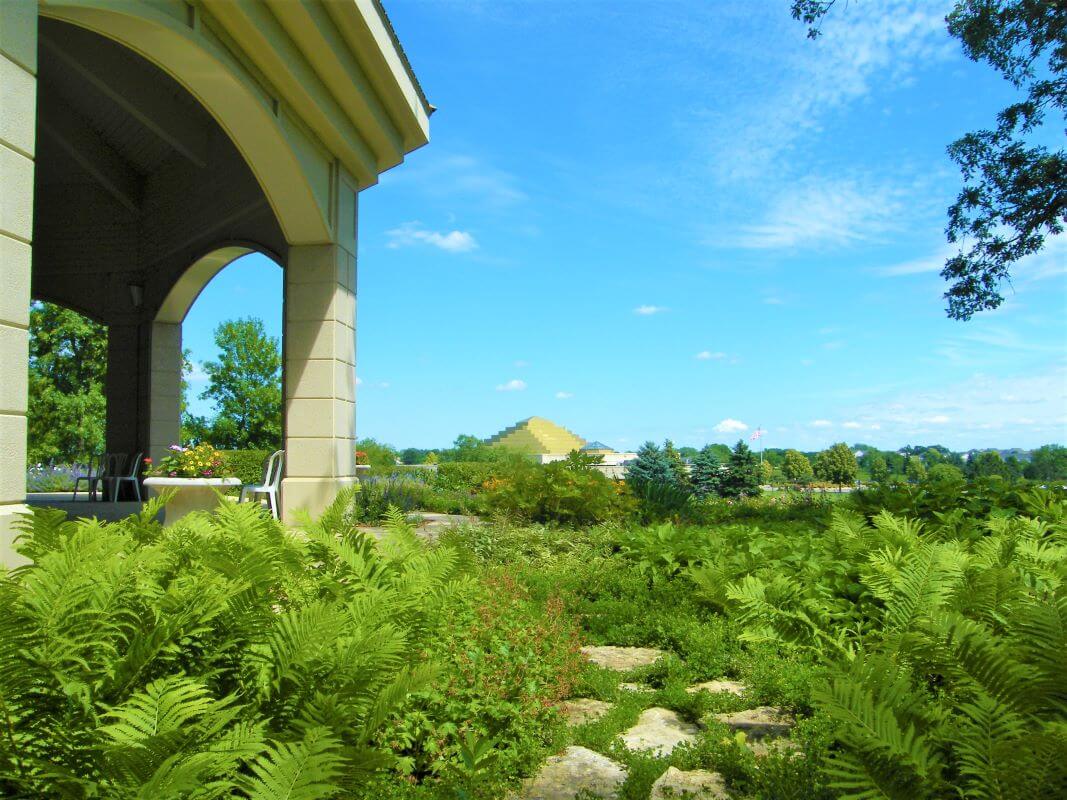 This ECK Temple is a very special place. It's an outer symbol for the holy temple of God within the heart of all people. Visitors to it often remark upon a presence—a very definite, loving, divine one. The Temple reflects and resonates with the Light and Sound of God, and many people mention this sense of being in a unique, holy place.

Sri Harold Klemp
I have been to many temples in the world, but this is different. Loved it. I felt warmth and serenity. People from all religions are welcome, and there was no pressure to change me. I had a lot in common with the people there, and I enjoyed singing HU.
7450 Powers Blvd,
Chanhassen MN 55317
Temple Hours
Monday, Wednesday, Friday:
5:00–9:00 p.m.
First Sunday: 10:00 a.m.–4:00 p.m.
Other Sundays: noon–4:00 p.m.
Reading room
Monday through Friday: 8:30–11:30 a.m. and 1:30–4:30 p.m.
Tours
Please call (952) 380-2200 to arrange special tours or visits.
Special Events
ECK Light and Sound Service
First Sunday of every other month
11:00 a.m.
(January, March, May, July, September, November)
Experience the Sound of Soul
First Sunday of every other month
11:00 a.m.
(February, April, June, August, October, December)