BEYOND MEDITATION
CONNECT WITH THE LIFE FORCE
The Spiritual Exercises of ECK are a passkey to the wonders of you. They put you in direct touch with the spiritual life-giving currents of your being. These exercises are easy, natural, and do not require strenuous efforts to silence the mind. They focus and inspire your spiritual senses—awakening joy beyond measure.
This connection with the Life Force enlivens, uplifts, and heals.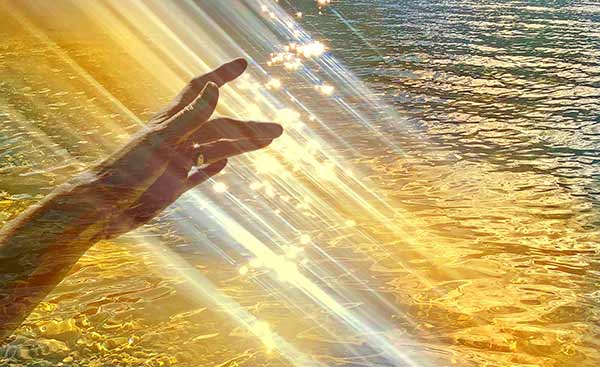 I've found the exercises bring wisdom and insights when I need an answer real quick, help me rise to new levels of excellence in all I do, and give clues to healing body and heart. They always help me recognize and connect with the love the universe is pouring into my life.
WHAT'S DIFFERENT ABOUT
THE SPIRITUAL EXERCISES OF ECK?
Conscious experience with the divine within you is exhilarating, subtle, profound, and life-changing.
Raise your spiritual IQ!
Creative techniques using visualization, contemplation, and sacred words offer a new approach to life itself. You can custom-fit any exercise as needed.
Learn the secrets of tuning in to inner guidance. Explore the adventures of your nightly dreams, the realities of Soul Travel, and your karmic history. Gain prophetic insights into daily living.
Every exercise offers a key to unlock your highest potential.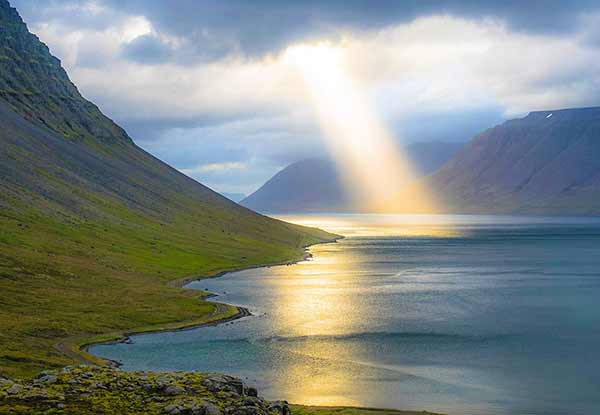 The purpose of the Spiritual Exercises of ECK is simply to open a conduit or a channel between yourself and the Holy Spirit, which we know as the Audible Life Stream—the wave that comes from the heart of God.

Sri Harold Klemp
EXPERIENCE HU
THE SOUND OF SOUL
The easiest technique of all is to chant the sacred sound and ancient mantra HU. This word has the power to uplift you spiritually for inner peace, healing, and insight.
Learn More about HU
When I practice HU, I feel like I am floating out of my body. It feels so natural. I feel gentle waves of divine love. I've tried various forms of meditation but find the Spiritual Exercises of ECK are more effective for me. The more I do them, the more I realize I am Soul and I'm alive to be of assistance to the Life Force in whatever way I can.
In a spiritual exercise I asked the Mahanta how to be truly happy. The answer I got was very deep and true, and left it for me to be creative.

This spiritual exercise was very beneficial for me.
A GUIDE FOR YOUR
INNER EXPLORATIONS
A number of the spiritual exercises show how you can work with an inner guide. The exercises can be used with a guide you are familiar with—whether it is the Mᴀʜᴀɴᴛᴀ, Jesus, or another spiritual teacher.
The ECK teachings, introduced by Paul Twitchell, recognize a historical lineage of spiritual teachers known as the ECK Masters, some of whom you may already know. You may also meet the Mᴀʜᴀɴᴛᴀ in your inner explorations. These spiritual teachers stand ready to guide you, but they only do so at your inner invitation. It is a relationship of mutual respect.
Learn More about the ECK Masters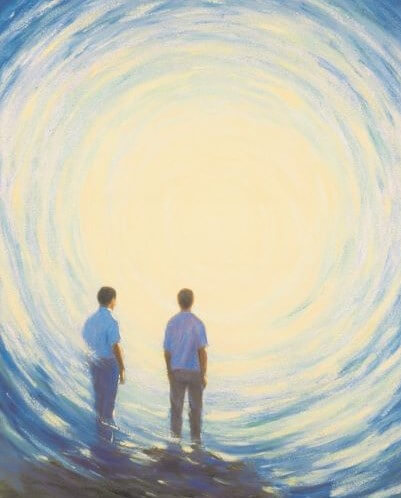 TRY A SPIRITUAL EXERCISE TODAY
EXPERIENCE THE TRUTH WITHIN YOU
Take Your Practice to Another Level
Eckankar's Advanced Spiritual Living courses offer step-by-step techniques for a life of greater love, wisdom, and freedom.
Start Your ECK Adventure
In so many situations in my life, I would have drowned or given up if it weren't for the spiritual exercises helping me navigate challenges one by one with the tools that were created specifically to help us.
The Spiritual Exercises of ECK
Discover over 130 simple and straightforward spiritual exercises that will lead to greater awareness of your life and its divine meaning.
"Harold Klemp clearly shows his respect for readers as potential spiritual masters themselves in The Spiritual Exercises of ECK, a guidebook for revitalizing the spiritual lives of people everywhere."
The EDGE Magazine
Learn More