Join us for Spiritual Discovery
Life is a Soul Adventure!
Dreams
Miraculous coincidences
Out-of-body adventures
Inner guidance
Past lives
Life after death
Hear about life-changing Soul experiences that awaken and validate truth already within the heart. Try creative spiritual exercises to connect with your Higher Self.
Raise your spiritual IQ and make your life a real Soul Adventure!
Episode 1
"Is There More to Life Than What We See?"
Join host Doug Kunin and guests, Stella Forsberg and Carl Oresick, for a lively conversation on the quest for higher truth, dreams, and out-of-body experiences.
Our guests' riveting, first-hand accounts invite your spiritual curiosity as they explore life beyond the ordinary.
Resources shared on the show:
• Try the simple spiritual exercise, Seeds of Destiny, to open the door to your own spiritual experiences.
• Discover more about the ancient mantra and sacred sound shared in this episode, at Gift of HU.
• Download the free HU App at Apple App Store or Google Play.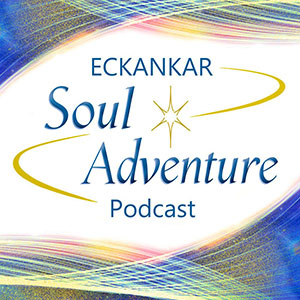 Ep 1: Is There More To Life Than What We See?