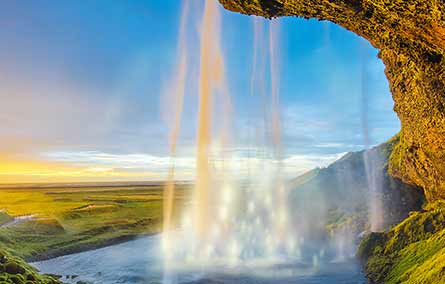 By Sri Harold Klemp
Here's a spiritual exercise to try if you want to experience the Light or Sound of God:
Shut your eyes and look into the Spiritual Eye. (It's between your eyebrows, in the center of your forehead.) Sing HU, an ancient name for God, one of the most powerful words for spiritual upliftment.
As you sing HU, listen for a holy Sound. It may come in any number of ways: like the sound of a rumbling train, a singing bird, buzzing bees, a mellow flute, or even soothing guitars.
It brings joy and wonder.
The holy sounds are the creative action of the Life Force, the ECK, as It moves atoms in the invisible worlds. The Sound to reach your ears resonates with your state of consciousness.
While singing HU, imagine the holy Sound of God cascading over you, like a waterfall of sparkling pure waters. It is cleansing the blemishes of spirit.
The Sound opens a secret path to the joys of love and grace. You find peace, joy, and spiritual freedom.