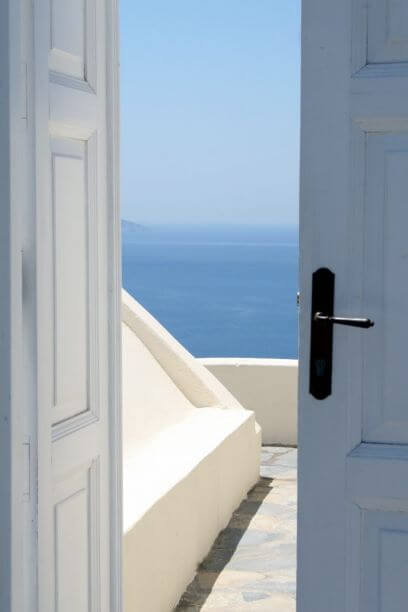 By Christopher, North Carolina
As a spiritual seeker, I found the Eckankar website very helpful and informative. In my heart I knew this was for me. I wrestled with it for almost a month, but then I thought, What would hurt to get a one-year membership? After all, if I was unhappy with it or didn't like it, I could get right back into metaphysics. So I jumped right in. I went online, made a donation, and signed up for membership.
The next day, I decided to do the HU. I wanted to see what all the hype was about. So I started to sing HU. I felt awkward, but I continued. Still feeling awkward, I pressed through the battle in my mind. I focused on my Third Eye. I began to feel the pure vibration I had felt a short time before, when I visited an ECK Center. I began to be filled up with love. The awkwardness was certainly gone. I was raptured in Spirit.
Before my Spiritual Eye was a door. I saw light coming from it—a lot of white light, but also blue light. The door opened, and out came Sri Harold in a blue suit, just like he looks in real life. Behind him was someone else. Sri Harold greeted me and said he wanted to introduce me to a wonderful ECK Master. Out stepped a magnificent, white-robed, white-haired fellow. When he looked at me, I saw such ancient wisdom and love. My heart was so drawn to both of them. I know now the other ECK Master was Fubbi Quantz. Such love radiated from both of them to me. I felt a kinship with Fubbi, but I didn't know what it meant. I felt Sri Harold was a much more suitable guide for me than the metaphysical spirits I had been looking to before.
They both gave me a loving welcome to ECKANKAR. Fubbi assured me that he would watch over me but said that Sri Harold, as the Mᴀʜᴀɴᴛᴀ, would be my primary guide and teacher. Sri Harold assured me that if I'd follow my discourses and do my spiritual exercises, my journey to spiritual freedom would be achieved. He said I was indeed embarking on a great adventure and journey. As my contemplation was nearing an end, we said farewell. The two of them went through the door. I slowly came back.
WOW! I now knew I had become part of something very real. I was filled with such love, greater than any love I had experienced before.
It truly has been an adventure. I have found what I am looking for. I feel so satisfied in ECK. My search is over. Soul is on Its way home to God.