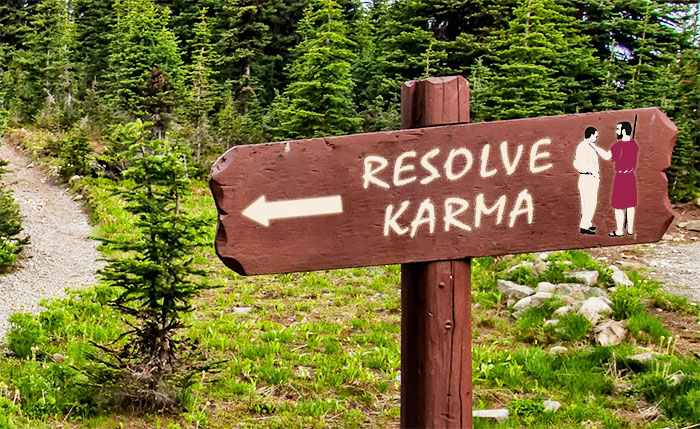 Wondering how to resolve karma from past lives and this one? Check out this answer from Sri Harold Klemp to just such a question….
Q: People reincarnate to resolve karma created in past lifetimes. But, observing world events, it seems people are creating more karma for themselves. Will people learn to work together while resolving their karma? If we take responsibility for our actions, then when will our karma be finished so reincarnation is no longer necessary?
A: The whole process of refining Souls through resolving karma made in past lives is a slow, careful one. The mills of karma grind slowly, but exceedingly fine.
Yes, people are very busy every day creating new karma for themselves. The reason is they overreact to every slight. They show a lack of respect first for themselves, then for others. They need still to develop the quality of grace. Grace and respect are two signs of a mature spiritual individual, whatever his religion or beliefs.
Karma works itself off by levels through the hard experiences of life, the university of hard knocks. A Soul that completes a certain level of purification then graduates to a higher level of choice, experience, and service.
You'll find that many leaders in politics belong to the school of adolescent Souls. It explains their shortsighted and irresponsible behavior as the supposed representatives of their electorate. But they too will someday move above their own limitations.
For a better understanding about the workings of karma, read Dr. Michael Newton's book Journey of Souls (Llewellyn Worldwide, Woodbury, Minnesota). The knowledge in it should give you a greater degree of contentment.
—From ECK Wisdom on Karma and Reincarnation
Would you like to read more? View the free ECKANKAR Soul Adventure Magazine or subscribe now.