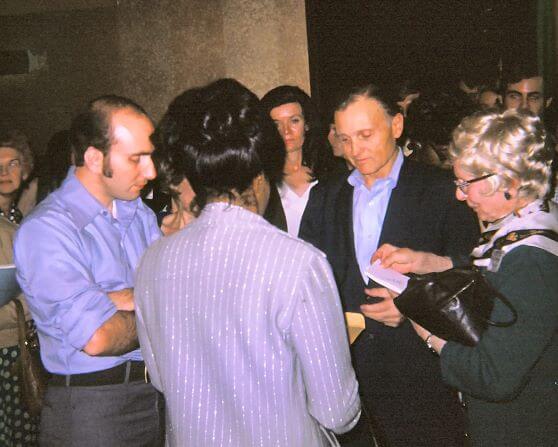 By Sri Harold Klemp
A man met Paul Twitchell in an Ocean Beach, California, coffee shop. They were both regulars in this place, and Paul would talk with him each morning about the teachings of ECK. The man couldn't understand a word Paul was saying because Paul was using religious concepts the man had never come across before.
One day Paul began his usual conversation with the man but then he stopped in midsentence. "You're just not ready for Eckankar," Paul said, looking at the man sitting next to him. "Go out into the world and look for whatever it is you are looking for. Maybe someday you'll find it." That was the last time they saw each other.
A few minutes after Paul left the coffee shop that day, a feeling of ecstasy came over the man. He had never felt like this before in his life. Everything was sparkling clear, and he was in a state of euphoria.
For many years after, the man searched for something that would bring this state of euphoria back. It took almost twenty years before he found Eckankar again and realized that this euphoria was feeling the love of God.
There are people who are critical of Paul. He was up to shenanigans in one way or another for most of his life. But once he found his mission with Eckankar, it became his breath and life force, day and night. He lived and spoke it constantly.
When people were receptive to what Paul offered and understood what he was saying, they got the gift of love. But often those people who didn't understand, like the man in the coffee shop, also got the gift of love.