There's a treasure-house of ECK wisdom online to share with others. Click on the icons or links below to connect directly to each of the many resources.
Social Media
You will find Eᴄᴋᴀɴᴋᴀʀ on several popular social-media platforms. Visit these sites to share, comment, and "like" the content you find insightful and filled with golden wisdom.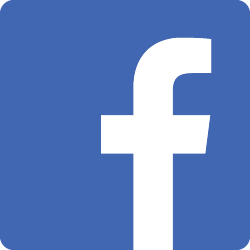 HU App
Discover Eᴄᴋᴀɴᴋᴀʀ's HU app, and experience the God Sound. HU is an ancient name for God. It has been used for thousands of years as a prayer, mantra, and sacred chant to attune oneself to the presence of God. Millions of people around the world have discovered and benefited from the gift of HU. This app is available for Apple and Android devices.

Other Links to Share
TheSoundofSoul.org—Experience HU and Listen to the sound of Soul.
AnimalsAreSoul.blog—Share spiritually uplifting, real-life stories about animals.
SpiritualWisdomJournal.org—The Spiritual Wisdom Journal is a free, quarterly, online newsletter for people who want more spiritual perspective and encouragement, especially in uncertain times.
InnerGuidance.org—This site is a great one to share with people who are interested in learning more about inner guidance and how it can help solve problems in our daily lives.
Free Books
Eckankar.org/FreeBook/—Share this link with those interested in Eᴄᴋᴀɴᴋᴀʀ so they can receive complimentary books mailed directly to them.
SpiritualExperience.org—Share this link with friends and family who have an interest in déjà vu, past lives, out-of-body experiences, and other spiritual topics. They can ask to have a complimentary book and CD mailed directly to them.
Other Resources
Talks by Sri Harold Klemp
Listen to full talks from Sri Harold Klemp, the Mᴀʜᴀɴᴛᴀ, the Living ECK Master given at major Eᴄᴋᴀɴᴋᴀʀ seminars. These talks can be purchased and downloaded to your device or streamed online for free.

Eᴄᴋᴀɴᴋᴀʀ Online Bookstore
Order Eᴄᴋᴀɴᴋᴀʀ books, journals, DVDs, CDs, MP3s, posters, photographs, drawings, and many other items, including member study materials. Many materials are available in English, French, German, and Spanish.
E-books
You can find Eᴄᴋᴀɴᴋᴀʀ e-books on Google Play, Kindle, and Nook including the award-winning Autobiography of a Modern Prophet, by Harold Klemp.


Audiobooks
Eᴄᴋᴀɴᴋᴀʀ audiobooks are available from Barnes & Noble/Nook, Amazon, Audible (with or without a subscription), Apple/iTunes, Audiobooks, Google Play, Kobo, Walmart, Chirp, and other sites. Search for it wherever digital audiobooks are sold.