ECK Soul Adventure ebooklet
The Power of Gratitude
People who can show gratitude know and recognize God's love when it comes to them.
The stories, inspiration, and techniques in this ECK Soul Adventure eBooklet offer new perspectives on the gifts of gratitude.
Find Gratitude Today (also in French)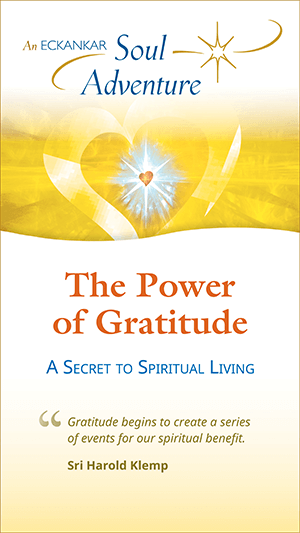 ECK Soul Adventure ebooklet
Spiritual Stress Relief
The mind can overreact to the rush of everyday living, leaving us on edge and out of sorts. There is a way to connect with the healing current of Spirit.
Find stories, inspiration, techniques and more in this ECK Soul Adventure eBooklet. Through easy practices, you can regain balance and thrive.
Survive and Thrive Today (also in French)